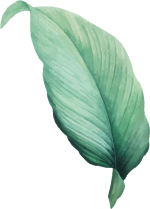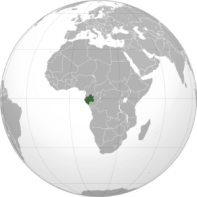 Project location: Gabon
IUCN: Endangered Species
Target Species: West Lowland Gorilla. Gorilla Gorilla
Population estimation: 100,000-150,000.
Population Trend: Declining
Habitat: Forests of West Africa (Congo Basin) that combine rainforest and savanna lands.
The project aims to study diseases in Moukalaba Doudou National Park, Gabon, and establish gorilla health protocols to prevent their spread in both directions with humans. This is a process that involves job creation, professional training of local experts and the development of the required infrastructure.
Habitat loss and fragmentation
As the human population increases, land demand and consumption increases. The loss of natural habitat is a daily reality for many species, including gorillas.
The forests of central and west Africa are great producers of wood. Sustainable production seems possible, but it requires strict regulatory measures. Unfortunately, there is still much illegal and unregulated logging in the Congo Basin. 
The Congo Basin is suffering the direct effects of climate change. Changes in temperature and rainfall affect the production of edible fruits and high-nutritional plants.
Current data shows the immediate effects of food deprivation on many species, including the threatened great apes and elephants.
Additionally, climate change increases the chance of EIds' appearance and destruction.
Anthropozoonosis (Disease of human origin)
Ecotourism is one of the only sustainable economies for wilderness areas, bringing benefits local communities and ensuring gorilla conservation and site habitat preservation. However, it is a high-risk strategy. Many pathogens of human origin, including respiratory viruses, can compromise the great ape population.  Gastrointestinal bacteria, parasites of human origin and antibiotics resistance microorganisms are also a threat from great apes living in areas surrounded by humans. 
Emerging Infectious Diseases (EIDs)
The EIDs directly result from the alteration and degradation of the natural habitat and bushmeat consumption. These diseases directly impact the population of great apes and humans; see Ebola, SIHV, HIV, and SARS.
Poaching and bushmeat consumption is currently an illegal but daily practice in many countries. It decimates the wild populations of many species, including the great apes.
Gorilla health monitoring. 
Surveillance studies on pathogens affecting the gorilla population.
Surveillance studies on antibiotic resistance in the wild population
Surveillance studies of gorilla density and population
Local wildlife vets and researchers' capacity buiding 
Equipping local reserach station 
Disease prevention and control protocols for tourism in the area.
Health check and disease prevention for the local community.

Great Ape and Human Health
Reduce the risk EIDs spillover and pathogens spreading between gorillas and humans either way.

Gorilla Conservation
Reducing the risk of poaching, mortality by disease spillover and securing habitat. 

Sustainable economy & Ecosystem protection
Permanent employment of trackers.  Reduce the risk of logging in this forest by creating an economy based on ecotourism and wildlife research.

Gender equality
Job creation and education for women in the community and researchers. 

Capacity building
Training of local wildlife veterinarians and researchers. Contribution to long-term wildlife health, public health and job creation. 

Combat Climate Change
By securing 450.000 hectares of rainforest and savanna land. 
Tomorrow will be too late. Please act, join us.
What is the context of this project?
We have the opportunity to provide an alternative and sustainable form of income around the conservation of wildlife and not on the basis of its destruction.
The Moukalaba-Doudou National Park is 450,000 hectares of nature, a UNESCO World Heritage Site. Its believed to be home to the highest density of gorillas and chimpanzees in Gabon. Hundreds of unique species habit this ecosystem, including forest elephants. The 200 people community of Doussala is just 500 metres from our research station; their economy entirely relies on tourism and reserach studies supporting the wildlife population. Logging companies surround the Park. Infectious diseases and poaching are a daily threat to this Park's ecosystem and the endangered species habiting here.
Destination of the budget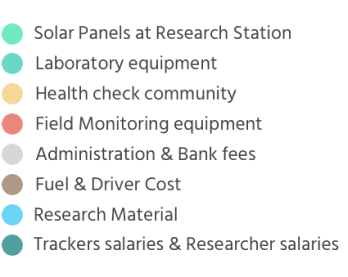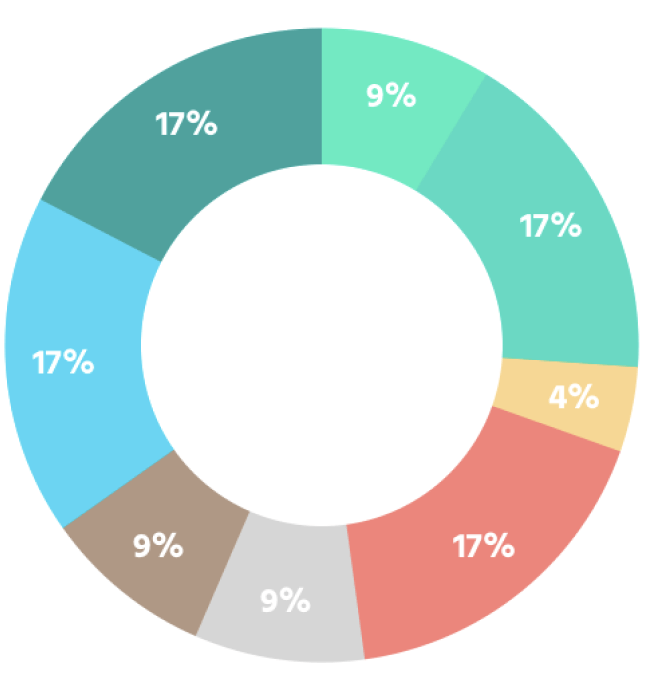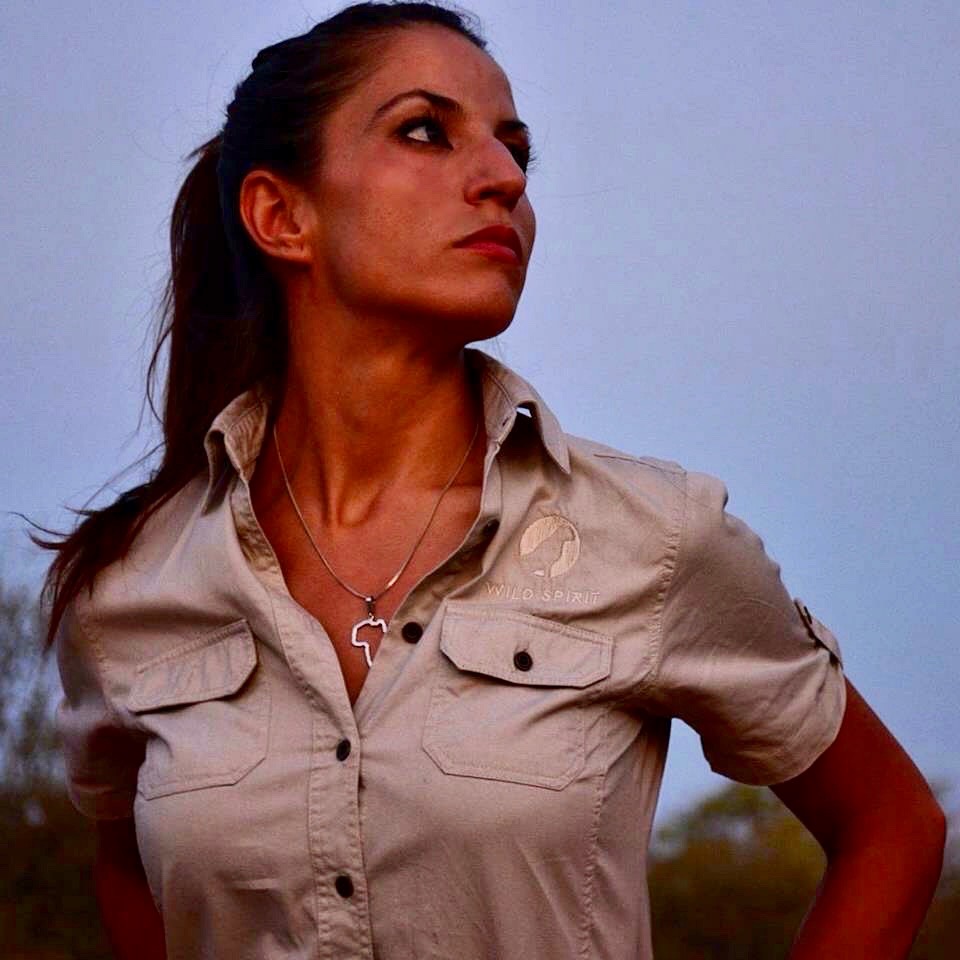 Dra Quesada, Fabiola
Doctor of Veterinary Medicine (DVM, MD) Wild Spirit Fund – CEO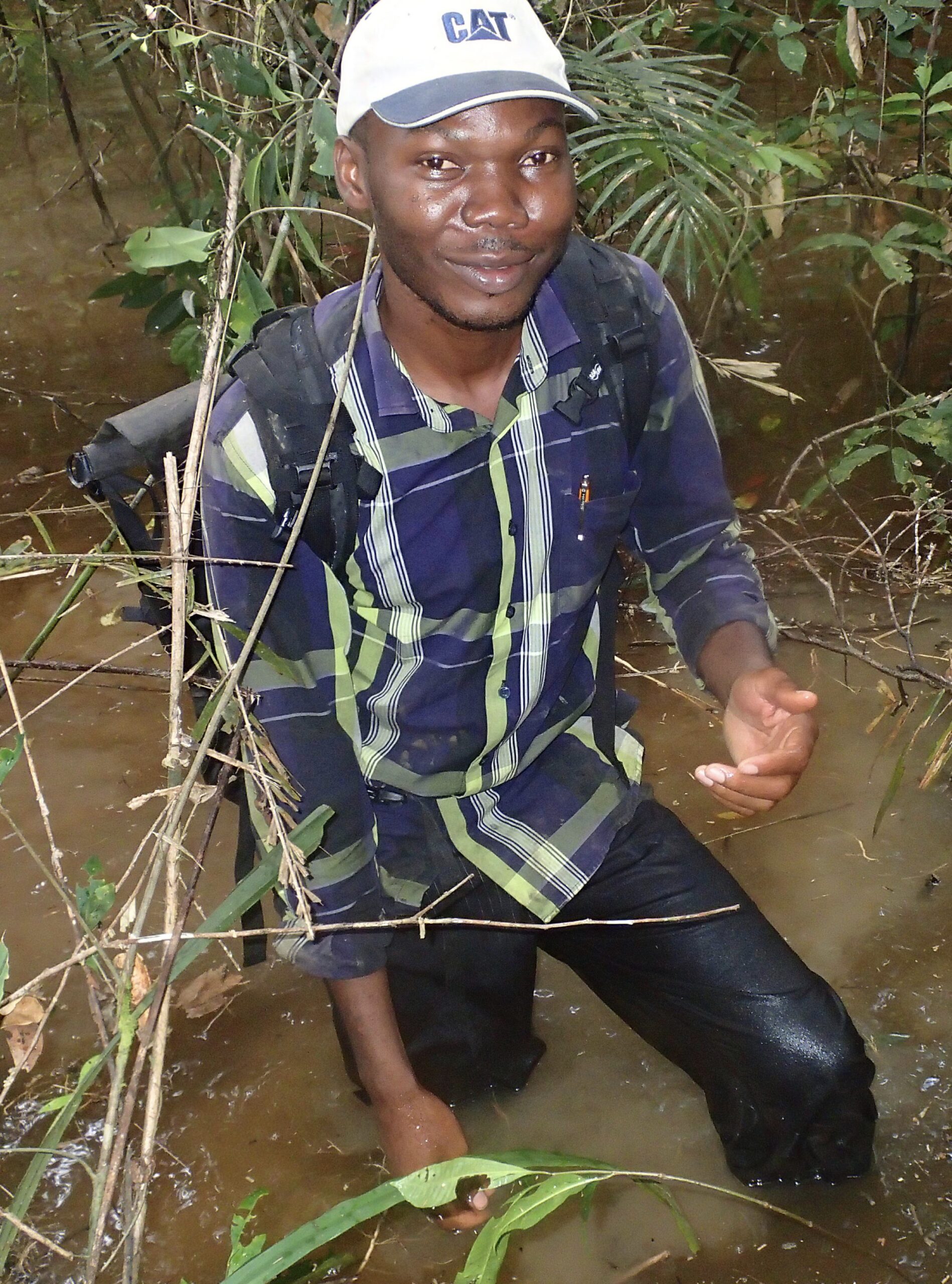 Dr Makouloutou. Patrice
Doctor (PhD) of Veterinary Sciences. Research Institute in Tropical Ecology (IRET/ CENAREST)

Dr A Alonso Aguirre
Dean Colorado University

I wholeheartedly endorse Fabiola's project! Highly qualified and passionate, she has the initiative and stamina to study pathogens spilling over from humans to gorillas. More than ever we need to support scientists like her committed to conservation and working with local communities. As a founder of Wild Spirit, she totally understands the current pressure wild populations face during these challenging times. Fabiola and her team will deliver the first specific health and disease protocols for gorillas in the region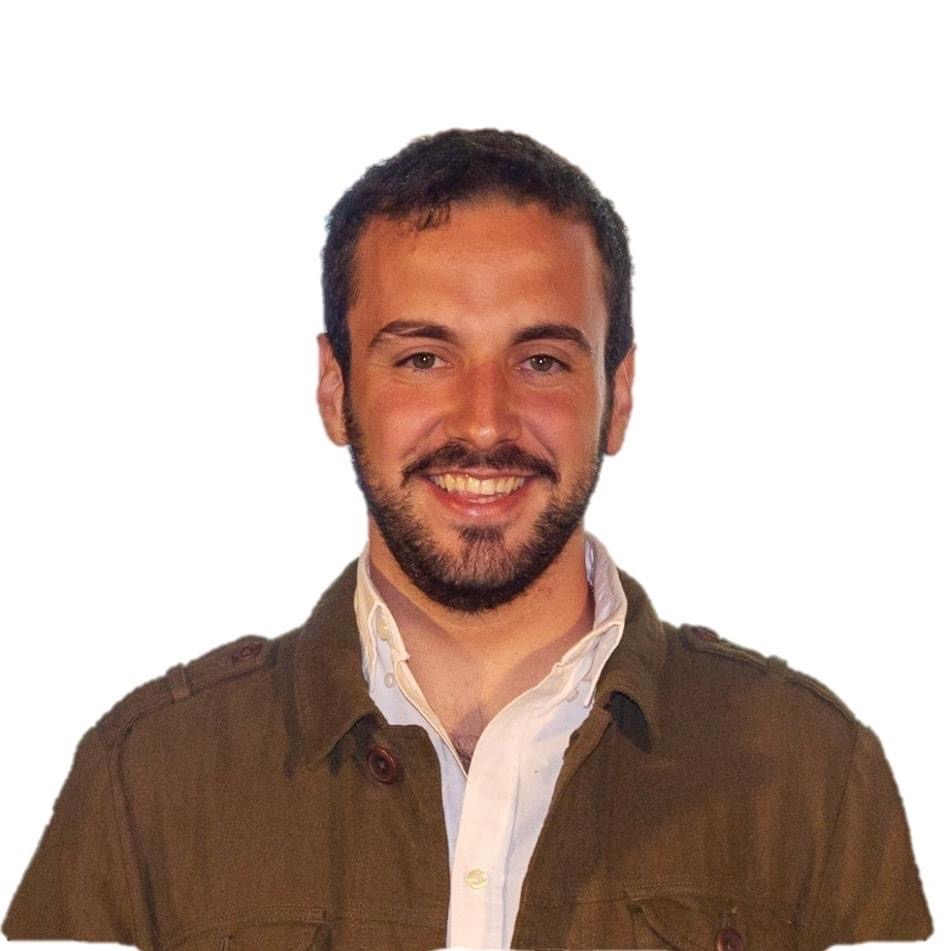 Dr Carlos Iglesias Pastrana
Faculty of Veterinary Sciences, University of Cordoba, Spain

I feel really excited about enhancing this promising project. Fabiola is one of the most powerful personalities worldwide that passionately contributes to the protection and conservation of nature for sure. The present pioneer project she leads will contribute to an empirical identification of infectious hazards for gorillas in Gabon and which could be potentially transmitted to humans. We all are responsible to give a response to this call of action and help Fabiola achieve a better and more sustainable future for all.